Pest Resistant
Impervious to wood eating pests like termites and white ants.
Rot Resistant
Designed not to deteriorate in water like timber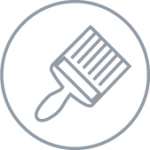 Maintenance Free
No painting. No oiling. No treating for wood eating pests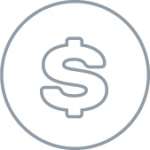 Cost Efficient
Envire's patented recycled plastic products last x3 longer than timber
Recycled
Made from Envire 100% Australian recycled plastics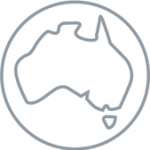 Wholly Australian
Envire is owned, sourced and manufactured in Australia

Registered Trademarks of Integrated Recycling Pty Ltd

Part of the Integrated Packaging Group
Integrated Recycling (IR) manufactures the Envire range of composite recycled plastics products at its Mildura factory in north western Victoria. IR is part of the Integrated Packaging Group (IPG), Australia and New Zealand's largest stretch film producer. IPG is a PPG company. IR recovers waste plastic, principally local agricultural plastics to make the Envire range from its patented mix that is resistant to termites, rot, water and sun damage. The Envire range is non toxic, doesn't leach, is easy to work with and more durable than timber or concrete.
IR enables plastic films made by the Integrated Packaging Group to be recycled into the Envire range proving that waste no longer means landfill. A simple idea of taking grape vine covers and turning them into vine posts has grown into the Envire range that includes landscaping products, outdoor furniture, boardwalks, retaining walls, fencing and structural products such as railway sleepers, boardwalk sub frames, dunnage and specialty pallets.
The Envire range of composite recycled plastic products have a design life of at least 40 years and will save trees, use less energy than steel or concrete manufactured products and divert waste from landfill.
Composite Recycled Products
The benefits of using the Envire range of composite recycled products include a timber replacement product that saves trees, uses less energy to make than new products, steel or concrete, diverts waste from landfill and has a design life of at least 40 years.
Cosset Industries Australia Pty Ltd and Adroit Industries
Integrated Recycling has recently acquired Cosset Industries Australia Pty Ltd and Adroit Industries to establish itself as the market leader in composite recycled plastic products.. The Envire range is complemented by Cosset's products, such as:
→  The patented PlastiPole bin retention system, now made by IR
→  The Duracomp range of imported decking and slats
→  The versatile Evertuff range of wood plastic composite profiles