Q-300 – Stretch Wrapping Machine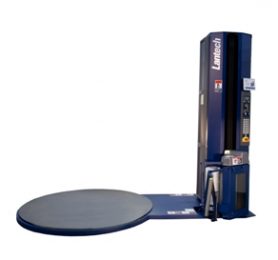 Lantech's Q-300 continues to be one of the most recognised stretch wrappers in the world, with over 35,000 Q semi-automatic machines in the field.
Most customers feel that 15 loads per day can justify the purchase of a stretch wrapper. Yet because hand wrapping is physically demanding on employees, many plants with lower production rates also purchase Q-300s.