Integrated Packaging's 7 layer co-extrusion line expands our innovation bubble
Integrated Packaging Group (IPG) – a Pro-Pac Packaging Company, is proud to announce the successful commissioning of its market leading 7-Layer Co-Extrusion line at its Reservoir site in Melbourne, Victoria.
The investment in this leading technology demonstrates IPG's dedication to continual investment in equipment of a world-class standard to deliver innovative, sustainable and bespoke solutions for clients.
Andrew Harris, Executive General Manager for Flexibles explained:
"The investment in the 7-Layer extruder is a significant step forward in our ability to continue to exceed service expectations. The operational efficiency that this technology brings to the Group creates the opportunity to focus on innovation and growth for our customers"
Installation of this multi-million dollar piece of machinery was not short of complexity, largely stemming from the unpredictable nature of the global pandemic. Travel to Melbourne to provide onsite support was near impossible, with the machine's manufacturer Macchi S.P.A based in Italy, resulting in the Melbourne based IPG engineering team connecting virtually with the Italian Macchi Technicians, to see the  line come to life – evidencing the extensive skill and capability of IPG's technical and engineering experts.
"Pre-production testing is now underway to ensure finished product quality and performance is in line with our customers' expectations, with significantly positive results so far"
Andrew said of the astonishing progress made by his team.
Benefits of the 7-Layer extruder
The benefits of the 7-Layer are found in the ability to increase the technical complexity of the film's components, creating greater opportunity to innovate with different resin blends for increased end product recyclability and performance.
"We can add a different resin mix to each layer of the film, which means customers can expect a product that is of superior quality, with increased performance, that has been engineered precisely to suit its specific application" .
Among its other benefits is its automatic gauge control technology, ensuring that the 7-Layer produces consistency in the specified film thickness across the length and width of its rolls – reducing its susceptibility to tearing and split edges.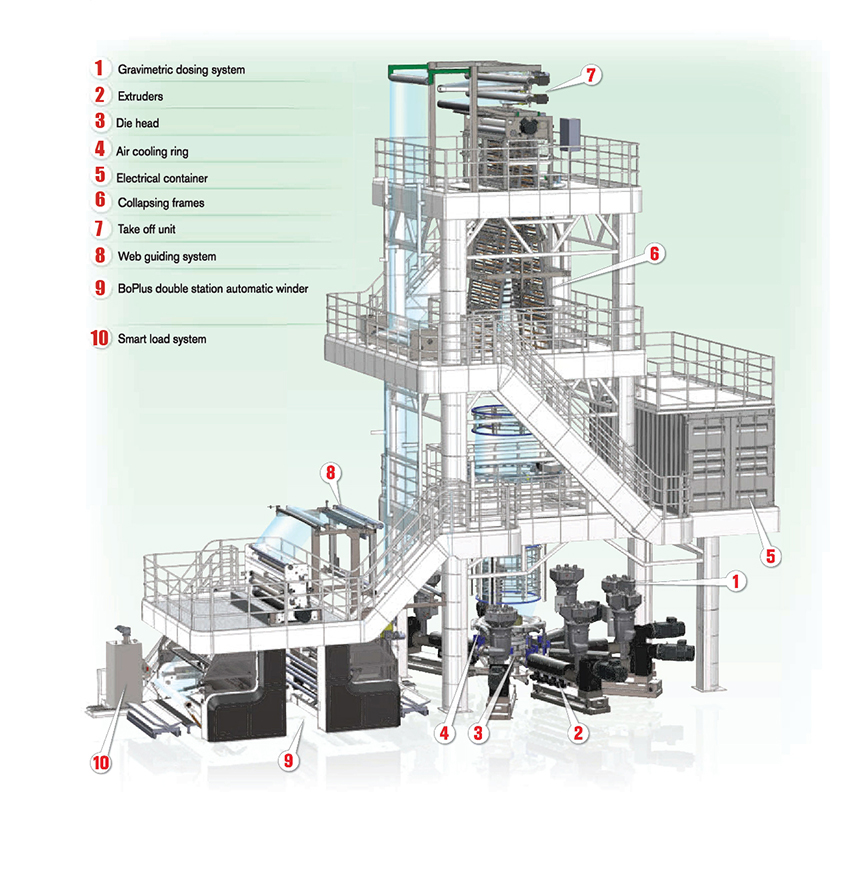 A welcome addition
Complimenting IPG's robust fleet of extrusion, print, lamination and conversion machinery, as well as its state-of-the-art lab testing equipment, the 7-Layer extruder is a welcome addition to the Group's expansive asset base.
The additional capability adds ~4000T per annum to IPG's existing 50,000T per annum extrusion capacity and further improves its ability to innovate for its customers.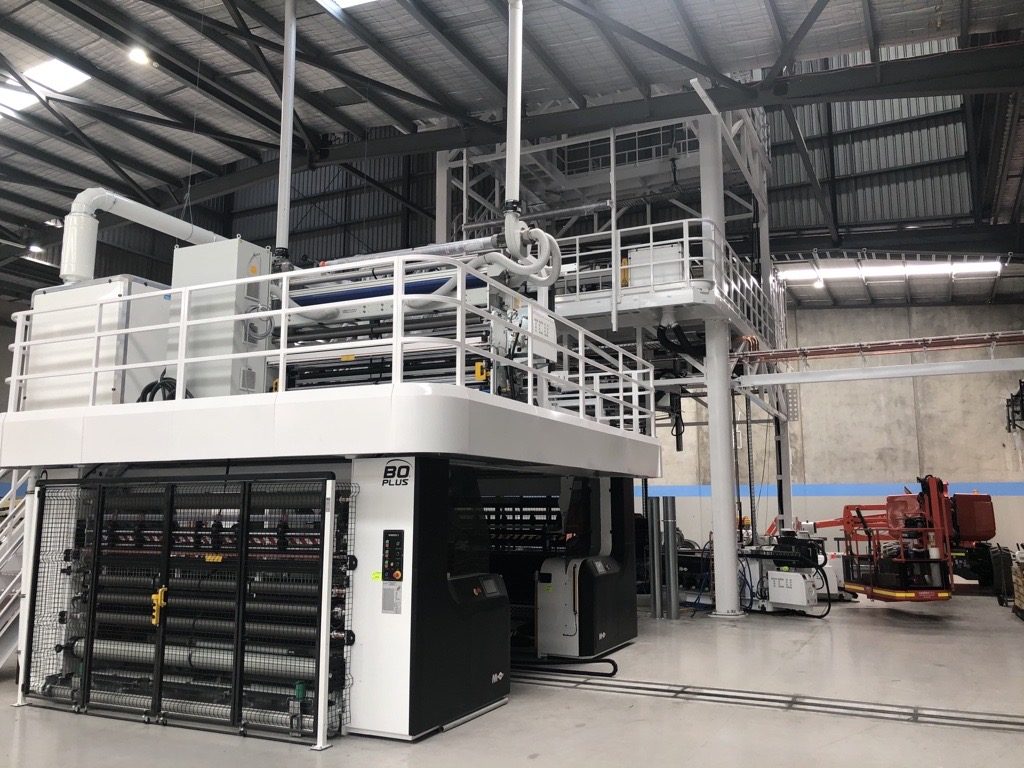 Local ingenuity and vision
Integrated Packaging Group (IPG) is one of Australia's largest manufacturers of flexible packaging products for a diverse range of customers. With over 39 years of experience in the food, beverage, industrial, fresh produce and agricultural sectors, IPG has a well-established, leading position in the flexible packaging industry.
In 2017, IPG merged with the Pro-Pac Packaging Group; an ASX-listed company. Integrated Packaging, as part of a collective group offers broad experience, quality systems, specialised machinery and a comprehensive end-to-end range of primary, secondary and tertiary packaging solutions to our customers.
We have remained nimble and are recognised by clients for our adaptability and flexibility in production quantities for seasonal lines. With a vast distribution network and a well formed team of trained field agents and support staff, Integrated Packaging Group provides a level of service that's consistently high to all our customers.
Contact us
The Integrated Packaging team would welcome the opportunity to present and discuss the advantages of the 7 layer extrusion technology, contact the team at Integrated Packaging.