Our mulch films serve a number of different application requirements. Black mulch films assist in the control of weed growth, white mulch films reflect sunlight and clear mulch films encourage early plant development.
Mulch films can be tailor made to suit your requirements for width, length, thickness and colour.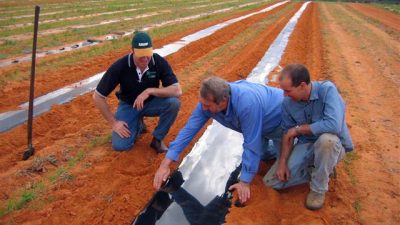 X-Pect Plus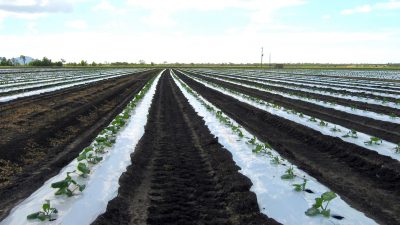 Our X-Pect PLUS mulch films represent the future in mulch film technology. Our patented pre-stretching technology produces mulch film with unique benefits. X-Pect PLUS is heavy duty, thin gauge and applies tightly to the plant bed.
Features & Benefits:
High performance UV inhibitor,

Maximum meterage per roll,

Bed hugging technology,

High quality resin construction,

Superior film longevity and chemical resistance,

Excellent puncture resistance,

Lowers application downtime and costs,

Reduced film billowing.