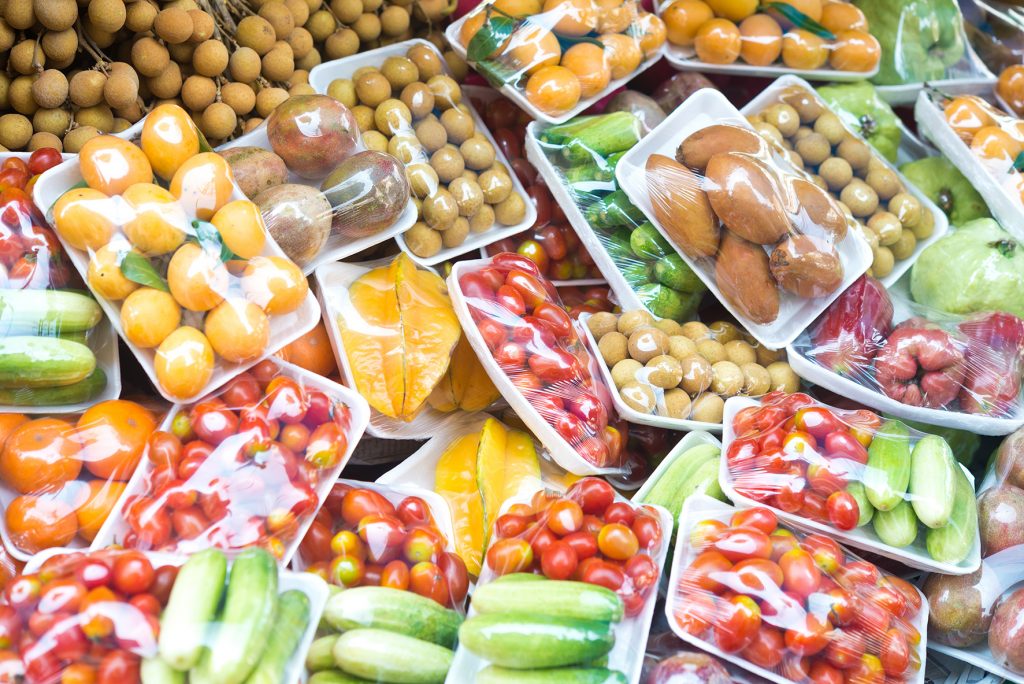 Is flexible packaging the key to a safer global food supply chain?
Supermarket food recalls are highly damaging – Not only do they cost tens of thousands of dollars in wasted produce, these events also place a dent in consumer confidence in the safety of the global food supply chain.
2.2 million tonnes of food is disposed of in the commercial sector annually, according to the Department of the Environment.
Recent trends show an increase in the number of food recalls nationwide, averaging over 81 for the last five years. While a significant number are attributed to undeclared allergens, microbial contamination accounts for approximately 32 per cent all food recalls across the country. In most cases, unsanitary handling, contamination and decay are key contributors.
Food wastage like this comes at immense cost to Australia's food supply chain, so ensuring greater consumer safety and confidence is vital. This is where flexible packaging solutions can make a difference.
If not adequately packaged, produce can rot or become infected by pathogens
How do we ensure consumer safety in the global food supply chain?
One of the most frequent sources of microbial contamination is from human handling of produce. At every stage in the supply chain there are new handlers: processing, manufacturing, packaging and transportation. It takes just one sick person to contaminate a batch of goods, with this risk passed on to consumers.
Another key issue is container rain. This stems from wooden equipment, such as pallets, emitting moisture during transportation. This moisture condenses on the walls and ceilings of your shipping container and falls as drops of water. It becomes a breeding ground for harmful pathogens and can contribute to perishable goods ripening and rotting prematurely.
Consistency and dependability are vital attributes for food packaging. When transporting goods, you want to guarantee that the correct primary, secondary and tertiary packaging is used to adequately protect your investment and alleviate any potential health risks to the consumer.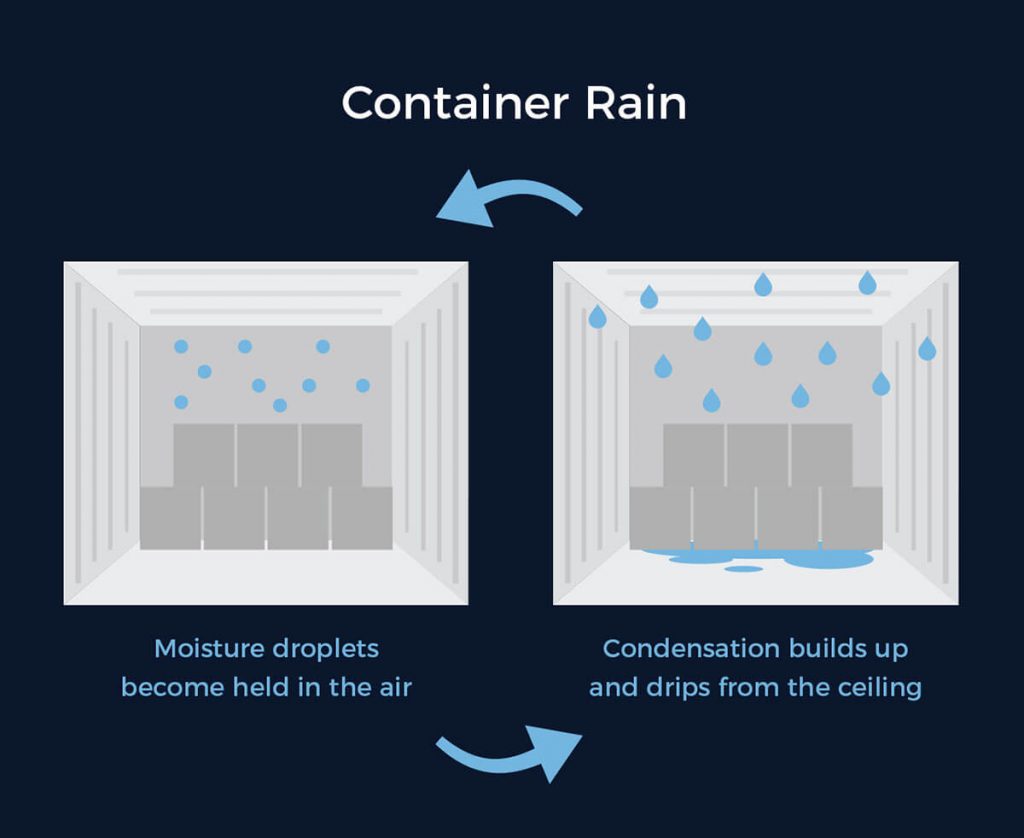 Excess moisture caused by container rain can rot consumable goods.
The flexible solution
Protecting food across the global supply chain is the key to delivering higher-quality consumer goods with minimised costs in waste. Flexible plastic presents an option that ensures each batch of goods is protected. Plastic packaging, such as shrink film and produce bags, is designed with the unique requirements of the agricultural sector and the food supply chain in mind. The reliability of plastic protection also addresses common issues that arise with shipping. Advances in airtight, anti-microbial materials and flexible packaging, such as PVC food films, produce bags and micro-perforated bags, play integral roles in protecting and extending shelf life and significantly reducing food wastage.
Integrated Packaging also utilises PerfoTec high precision Laser Perforation technology which allows for the transfer of oxygen and carbon dioxide that reduces the impact of food quality degradation. Keeping produce fresher for longer alleviates premature ripening and rot, meaning produce can withstand extended periods in transit and still be delivered fresh to supermarket shelves ready for safe consumption.
PVC films play an important role in keeping fresh produce healthy and fresh, protecting consumers by keeping their fresh food from early spoilage and free from contamination. Integrated Packaging's range of PVC food film and micro-perforated bags are designed with the requirements of protecting the integrity of fresh food in mind. This will ensure our customers can access packaging that both improves the lifespan of produce and reduces waste.
Addressing the common issues in shipping
Unsanitary handling
The mass packaging of food with flexible plastic is important for stopping the spread of preventable contaminations, ensuring a safer end product for consumers. Airtight, anti-microbial materials are ideal for goods that have a long journey from production to consumption.
Container rain
Container rain may be unavoidable, but flexible plastic packaging helps to reduce the risks of water damage. With food items secured in a plastic film or wrap, pathogens will not be able to multiply and compromise food safety. Plastic products will also help prevent rot from excess moisture.
Inadequate packaging
Plastic packaging is used in the food supply chain because it supports the safe distribution of food over long distances and minimises food waste by keeping food fresh for longer. Choosing the right plastic products ensures the Australian food supply chain is protected from the now-common risks involved with global production, packaging and exportation. Finding a leading film packaging supplier with technical expertise is a key first step in this process.
Ready for a food supply chain solution?
Delivering a safer global food supply chain starts with utilising the right products. For more information on sourcing flexible plastic packaging for better protecting agricultural goods' quality, contact the team at Integrated Packaging.